~14% tested positive; over 21% in NYC
==============
Gov. Cuomo announced the first round of results from NY state's broadscale coronavirus antibody test.
With 3,000 of the planned 14,000 tests completed 21.2% of NYC residents tested positive for coronavirus antibodies … an indication that they have already been infected by the virus (and recovered).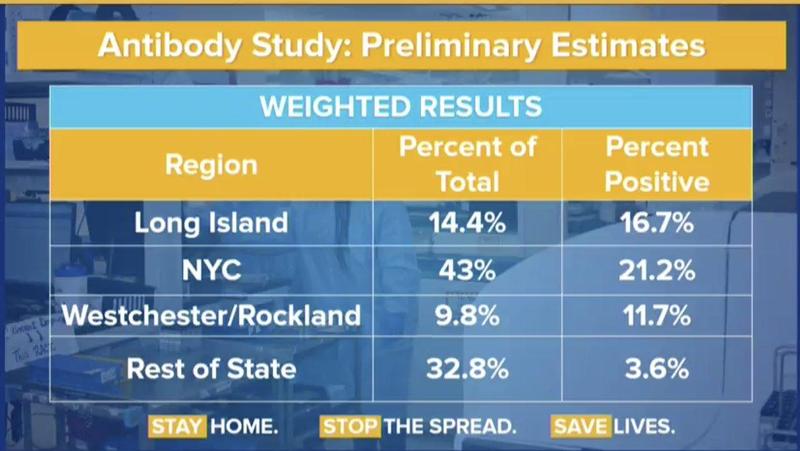 Interpreting those results requires a bit more number crunching: statewise, 13.8% tested positive … that projects to roughly 2.7 million New Yorkers
As of today, there have been 269,519 confirmed cases in NY state … that means that roughly 2.4 million people have been infected but had no or mild symptoms — so they weren't given diagnostic tests. These are the so-called "hidden carriers".
Said differently, based on these test results,  90% of New Yorkers who have gotten infected by C-19 have had no or mild symptoms. That's a big deal.. perhaps the key takeaway from these test results! 
As of today, NY has reported 20,792 coronavirus-related deaths … which given the estimated 2.7 million infectees implies a virus death rate of .8%