Ad agencies (and voters) harp on authenticity.
You know, presenting yourself as you really are … rather than exhibiting a  fake persona.
Let's illustrate the concept…
Last week, Sen. Elizabeth Warren tried to jumpstart her presidential  ambitions (and erase the memories of her laughable DNA test).
At a climatic moment, she expressed her need for a cold one and started to chug a bee.
Authentic or not?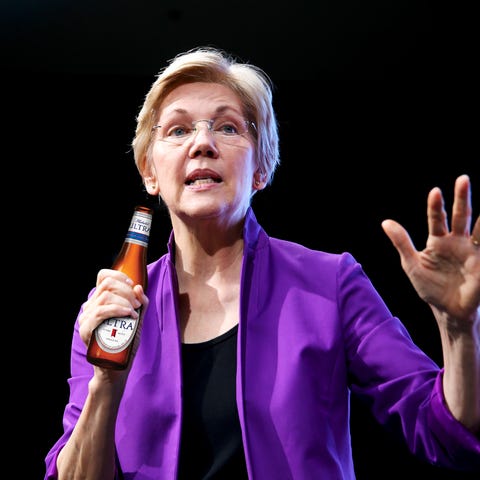 Her nemesis – President Trump – scored it as inauthentic, noting that it would have seemed more authentic if she had been wearing her native headdress.
Boom!
===========
Speaking of President Trump…
===========
Yesterday, President Trump welcomed the National Champion Clemson Tigers to the White House.

Click to see a video of the sumptuous spread
In his remarks, Trump said it was his favorite food … and that it was make-shift because some of the WH staff was on furlough …that he was personally paying for the spread … and that these were his favorite foods.
Authentic or not?
Some may say "not Presidential" … but, sure seems consistent with the guy's personality, right?
==============
P.S. to the Philadelphia Eagles: All of this could have been your's last year.  Eat your hearts out.
==============
Follow on Twitter @KenHoma
#HomaFiles