Ad agencies (and voters) harp on authenticity.
You know, presenting yourself as you really are … rather than exhibiting a  fake persona.
Let's illustrate the concept…
Last week, Sen. Elizabeth Warren tried to jumpstart her presidential  ambitions (and erase the memories of her laughable DNA test).
At a climatic moment, she expressed her need for a cold one and started to chug a bee.
Authentic or not?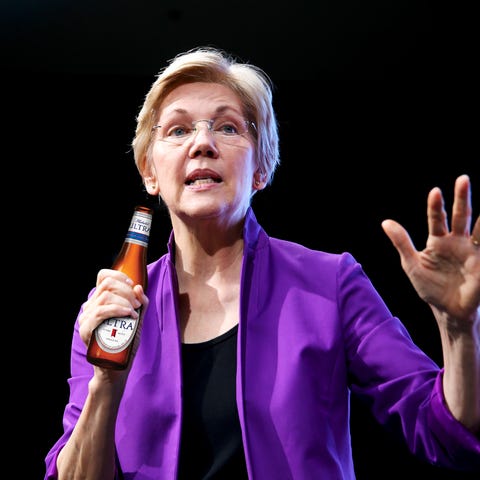 Her nemesis – President Trump – scored it as inauthentic, noting that it would have seemed more authentic if she had been wearing her native headdress.
Boom!
===========
Speaking of President Trump…